5 Things to Do in Hutchinson, Kansas

If you're in Nickerson or Buhler and looking for something fun to do tonight, why not take the short drive over to Hutchinson! With attractions like The Alley, The Room, and Sandhills Brewing, we believe there's really something that anyone and everyone will love! Take a look our list of five favorite things to do in Hutchinson, KS, and then contact us at Allen Samuels Chrysler Dodge Jeep Ram to learn more!
First up on our list of favorite things to do in Hutchinson, we have The Alley. This combination bowling alley, arcade, and laser tag arena is a local favorite of many Hutchinson residents. So, whether you're young or young-at-heart, The Alley can provide an exciting night of gaming, laser tagging, or bowling — all of which is sure to make for a great time!
The Room is Hutchinson's very own escape attraction! This unique game puts you and your friends inside a locked room requiring you as a team to solve riddles and puzzles to unlock the exit, all within a 60-minute time frame. It's a race against the clock that tests problem-solving, communication, and more! Think you can solve The Room?
For a less energetic night on the town in Hutchinson, you may just want to catch a great movie or live performance at the historic Fox Theatre. The Fox, which opened in 1931, has been a mainstay in the Hutchinson community for nine decades now. The theater shows new and old movies at affordable prices, and even host several live performances each month! Check out their website to see a schedule of what's playing at this classic Kansas theatre.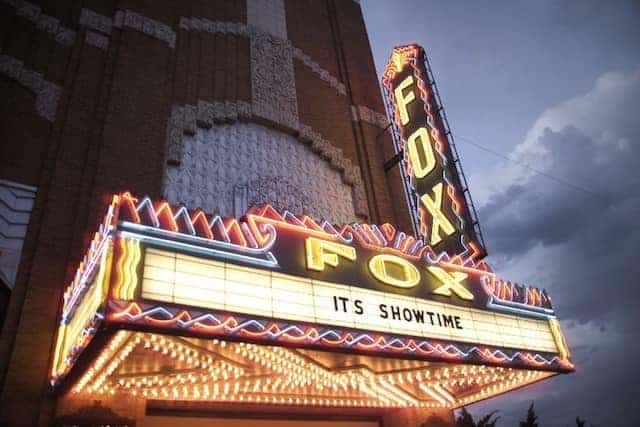 Skateland Family Fun Center is Hutchinson's own skating rink! This family-owned skating rink has been operating for 40 years and offers a fun time for patrons of all ages. Check their schedule of upcoming events that include activities like Nerf Wars and adults-only skating. You can also book a party for unrestricted skating on a loved one's birthday!
The final stop on our adventure through the best things to do in Hutchinson brings us to the Sandhills Brewing company. Open just Thursday through Sunday, this microbrewery in Hutchinson focuses on oak-fermented and specialty beers. If you're interested in trying some great local brews with your friends then this spot has got you covered.
Find More Fun Things to Do in Hutchinson with Allen Samuels Chrysler Dodge Jeep Ram
Looking for even more things to do in Hutchinson, KS? Check out the three best things to do in summer in Hutchinson, the best fishing spots, the best Kansas kids-friendly attractions, as well as a list of the best water parks around town! We hope that this list inspires you to check out some of these fine establishments in Hutchinson and that you have a great time at whichever one you choose! Contact us for even more fun things to do in Hutchinson!
More Activities in Hutchinson
Looking for some fun things to do in Hutchinson before or after going out to eat? Whether you're searching for something for the whole family, for a night out with friends, or even for a date night, there's a lot to enjoy around town. Take a look at some of our favorite things to do…

Contact Us Looking for a new lunch or dinner spot in Hutchinson? Allen Samuels Chrysler Dodge Jeep Ram is here with some of our favorite restaurants in Hutchinson, KS. Whether these are your Top 5 or not, we think you'll agree that they're some of the best meals in town. And while you're in town, discover our city's history and…