What is the Difference Between Used vs. Certified Pre-Owned Vehicles?

At Allen Samuels Chrysler Dodge Jeep Ram, we have a lot of customers that come in wondering what the differences are between CPO vs. used vehicles. While both categories of vehicles are "used," there are some important differences between the two types. If you live in Nickerson or Buhler and are searching for an affordable car, learn the difference between CPO vs. used vehicles and then come to us in Hutchinson to find the right model for you!
What to Know About Buying a Used Vehicle
Of course, a car that's used denotes that it has been previously owned and driven by another person or persons. This means that the car can vary in terms of mileage, model year, and the total number of people who've driven it. All of this adds up to a vehicle that costs far less than a new or even certified pre-owned model would. If you are really looking for an affordable vehicle, check out our inventory or used cars available for less than $10,000.
Used cars may have more than 100,000 miles on them, which can stop many drivers from even thinking about purchasing it. However, we're here to tell you that, with routine maintenance, many vehicles can last for way more than just 100,000 miles/ Here are some things to keep in mind when choosing a used vehicle:
Be sure to do your best to fully inspect any used vehicle you're interested in and also take it for a test drive before you make any sort of offer.
Speak with the dealer about the vehicle's condition and ask about performance issues that could arise. This can ensure that the vehicle is fit and safe to drive.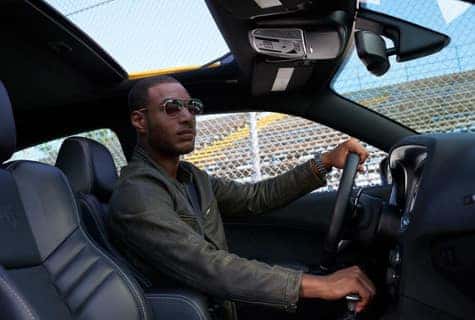 What to Know About Buying a CPO Vehicle
For a used vehicle to be a part of the certified pre-owned program at a dealership, there are certain requirements that must be met. Below you will find the requirements needed for a vehicle to be considered for the CPO program:
The model year is within five years of the current model year
Offered with extended warranties and/or limited powertrain warranties
Must pass a multi-point inspection
Generally, less than 80,000 miles, sometimes up to 100,000 miles
As you can see, CPO vehicles are always newer models and commonly have less mileage than regularly used models. This means that they will usually come at a higher price tag than usual used vehicles, but they will be more affordable than a new version of the same model. When you want a car with more amenities and fewer miles, then you would likely want to choose a certified pre-owned model.
Shop for Pre-Owned Vehicles at Allen Samuels Chrysler Dodge Jeep Ram
So, now that you know the difference between CPO vs. used vehicles, which category will you look into? Browse our inventories of used and certified pre-owned vehicles, then contact us to schedule a test drive today! Our Hutchinson dealership is centrally located and just a short drive from Newton!
More from Allen Samuels Chrysler Dodge Jeep Ram
One of the most powerful and popular trucks on the market is the RAM 1500. You get a luxurious interior packed with all of the newest technological features and the affordability that you hope for. The RAM 1500 dimensions put the vehicle as a full-size pickup truck with heavy towing capabilities. There is space for…

If you're in the market for a new RAM 1500 near Buhler, you'll be surprised to know that the 2021 RAM 1500 gets up to 20 mpg in the city and 25 mpg on the highway. It's equipped with the venerable 3.6L V6 Pentastar engine with the intuitive eTorque system and RWD. Across all trims,…

Drive in an SUV that you are proud to call your own by making a custom Jeep Cherokee with the available 12 exterior shades and 3 interior shades along with 2 material types. The 2021 Jeep Cherokee colors vary from out-of-the-box to timeless. Whichever side you love more, your SUV will catch attention on the…