At Allen Samuels Chrysler Dodge Jeep Ram, we have a lot of customers that come in wondering what the differences are between CPO vs. used vehicles. While both categories of vehicles are "used," there are some important differences between the two types. If you live in Nickerson or Buhler and are searching for an affordable car, learn the difference between CPO vs. used vehicles and then come to us in Hutchinson to find the right model for you!
What is a Used Car?
Used cars have been driven by at least one previous owner, and you can find a great selection that varies by make, model, mileage, age, etc. Due to the variety, used cars are priced lower than brand-new cars of the same model. All in all, used cars can be an incredible deal for wallet-conscious drivers in the Buhler area! But what about CPO?
What is a Certified Pre-Owned Car?
If you've ever browsed a used selection, you have probably seen certified pre-owned vehicles (CPO). In broad terms, CPO cars are models that match certain requirements from their respective original equipment manufacturer (OEM), and you will often see CPO models in a dealership that sells that particular make.
What to Know About Buying a Used Vehicle
Since a used car has been previously owned and driven by another person or persons, the car can vary in terms of mileage, model year, and the total number of people who've driven it. All of this adds up to a vehicle that costs far less than a new or even certified pre-owned model would. If you are really looking for an affordable vehicle, check out our pre-owned inventory or our used cars available for less than $20,000.
Used cars may have more than 100,000 miles on them, which can stop many drivers from even thinking about purchasing them. However, we're here to tell you that, with routine maintenance, many vehicles can last for way more than just 100,000 miles. Here are some things to keep in mind when choosing a used vehicle:
Be sure to do your best to fully inspect any used vehicle you're interested in and also take it for a test drive before you make any sort of offer.
Speak with the dealer about the vehicle's condition and ask about performance issues that could arise. This can ensure that the vehicle is fit and safe to drive.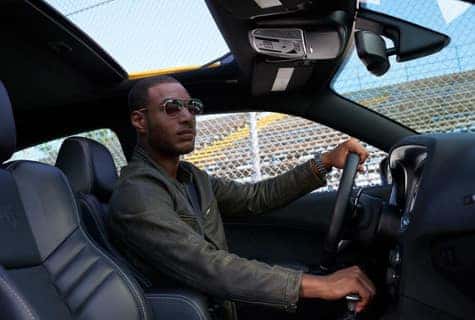 What to Know About Buying a CPO Vehicle
For a used vehicle to be a part of the certified pre-owned program at a dealership, there are certain requirements that must be met. Below you will find the requirements needed for a vehicle to be considered for the CPO program:
The model year is within five years of the current model year.
Offered with extended warranties and/or limited powertrain warranties.
Must pass a multi-point inspection.
Generally, less than 80,000 miles, sometimes up to 100,000 miles.
As you can see, CPO vehicles are always newer models and commonly have less mileage than regularly used models. This means that they will usually come at a higher price tag than usual used vehicles, but they will be more affordable than a new version of the same model. When you want a car with more amenities and fewer miles, then you would likely want to choose a certified pre-owned model.
Used vs. Certified Pre-Owned Car Differences at a Glance
Now you know the main answer to, "What is the difference between used and certified pre-owned?" CPO vehicles meet more requirements than regular used vehicles, so you might want to know how this will affect your shopping decision.
Here are some major selling points when it comes to certified pre-owned vs. used:
CPO vs. Used: Price
While both used and CPO vehicles are cheaper than their new counterparts, CPO vehicles tend to cost more than used vehicles, mainly because they are of a recent model year and come with newer features along with other perks.
CPO vs. Used: Variety
Some drivers love browsing a used vehicle selection as they don't have a make in mind that they want. You will find plenty of variation in the used cars for sale at Allen Samuels Chrysler Dodge Jeep Ram, including our CPO inventory! This is uncommon for most dealerships of other makes, as they will only have CPO models from their make, which will limit the variety for car shoppers who want a CPO model specifically. However, we have CPO vehicles of several makes, so you can count on the variety at our Hutchinson dealership!
CPO vs. Used: Safety
Used, or certified pre-owned, cars are inspected thoroughly before they are put up for sale, but CPO models are put through more severe tests to ensure more peace of mind. Plus, you're getting added value for the higher price you're paying, as you'll also receive a warranty, roadside assistance coverage, and more.
CPO vs. Used: Mileage
Many drivers always ask us what is good mileage for a used car, and there's no easy answer. However, if you do prefer a low-mileage car, you'll most likely find more options in our CPO selection rather than our used selection since CPO models are from more recent model years. That is not to say that you can't find a low-mileage car that isn't a CPO model. Plus, depending on what you are trying to get out of your new-to-you vehicle, your ideal mileage can vary significantly!
Shop for Pre-Owned Vehicles at Allen Samuels Chrysler Dodge Jeep Ram
So, now that you know the difference between CPO vs. used vehicles, which category will you look into? Browse our inventories of used and certified pre-owned vehicles, then contact us to schedule a test drive today! Our Hutchinson dealership is centrally located and just a short drive from Newton!