What is Good Mileage for a Used Car?
Most Nickerson used car shoppers consider mileage to be one of the most (if not the most) important factors to consider when it comes time to make a decision. In previous years, it was often said that if a vehicle had more than 100,000 miles on the odometer, it wasn't a smart purchase. However, depending on the repair and maintenance history of the used car in question, this doesn't always hold true. Find out what you should consider when shopping for a used car with Allen Samuels Chrysler Dodge Jeep Ram, below.
Find Out Good Mileage for a Used Car
Below you'll find details on the top four factors to consider while shopping for a used vehicle:
Use – Find out how the vehicle was used on a daily basis. 75,000 miles spent driving in Buhler, stopping and going at intersections, will wear a vehicle out much more quickly than 75,000 smooth-sailing highway miles.
Location – What type of climate does the vehicle come from? If it traveled from the Arizona desert all the way to Kansas, for example, it will likely be in better shape than if it came from Florida, due to the warm, dry climate of Arizona.
Condition – Always have a trusted mechanic perform a thorough inspection before you make any final decisions. They will be able to point out any future repair problems, such as rust or engine issues.
Maintenance – Ensure the vehicle being considered has a strong history of routine maintenance, including oil changes and tire rotations. If the history is unavailable or seems unreliable, you should look elsewhere.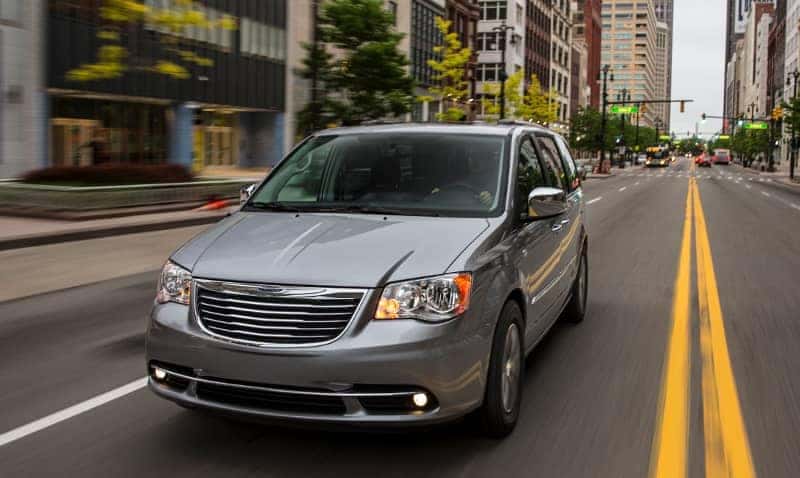 Mileage vs. Age: Which is More Important When It Comes to Used Cars?
Many Newton drivers mistakenly assume that a used vehicle with low mileage will always be a better choice than one with high mileage, but this isn't necessarily a hard truth.
Mileage should not be overshadowed by other factors, such as whether the car was driven regularly or sat in a garage, or worse, outside, for most of its prior ownership.
A car that comes with a proven maintenance history is, of course, the ideal option over one that wasn't taken care of.
Sometimes, you might find that with low mileage comes a higher premium.
At the end of the day, here's the main thing to remember: Just because a newer model has higher mileage, it doesn't mean an older model with low mileage is the better choice. It's in your best interest to consider other factors. If you're looking for the benefits like up-to-date tech features in a newer model, but you also a lot about having low mileage, consider a certified pre-owned option.
Car Shopping Checklist: Other Questions to Ask When Shopping for a Used Car
Beyond "What is good mileage on a used car?" there are plenty of other questions that will help direct you toward just the right model. Here are some of the questions we recommend asking any private seller or dealership when inspecting pre-owned cars:
Is there a history of maintenance or vehicle history report available?
Do the amenities and features work like they're supposed to?
What is the ownership history?
What is the vehicle's mileage?
Are there any current recalls on the vehicle?
Can I take the car to a mechanic for an inspection?
Do you have the title in hand?
Is the car as is, or is it under warranty?
Shop for Quality Used Vehicles at Allen Samuels Chrysler Dodge Jeep Ram
You can count on Allen Samuels Chrysler Dodge Jeep Ram to deliver high-grade used Chrysler, Dodge, Jeep, Ram and non-Chrysler, Dodge, Jeep, Ram vehicles at a great price! We perform a thorough inspection of each vehicle we receive, so you'll never have to worry about quality. When you find a model you love in our inventory, contact us to schedule a test drive, and don't miss out on our used vehicle specials for even better savings. For even more useful information, discover how often you should change your oil and the difference between balancing and aligning your tires!
Used Cars for Sale in Hutchinson, KS
More From Allen Samuels Chrysler Dodge Jeep Ram
The Jeep Renegade has solidified its reputation as a vehicle of robust strength and flexibility on the streets of Nickerson, and the 2023 Jeep Renegade towing capacity is a testament to that. Answering the critical query, "How much can a Jeep Renegade tow?" this resilient SUV proudly offers a towing threshold of 2,000 lbs. Equipped…

Looking for a vehicle that truly reflects your individuality? The 2023 Jeep Renegade colors are ready to deliver that personal touch. At Allen Samuels Chrysler Dodge Jeep Ram, we emphasize the importance of choosing the right 2023 Jeep Renegade exterior colors, knowing it's as critical as the SUV's renowned features and capabilities. Situated in Hutchinson, our dealership is a beacon…

Thinking about getting a RAM 1500? When tackling demanding tasks in Nickerson, the 2023 RAM 1500 stands as an ideal companion with its diverse engine options and premium features. Wondering how much does the RAM 1500 weigh? The 2023 RAM 1500 weight varies based on your chosen configuration, ranging from around 4,765 to 6,440…