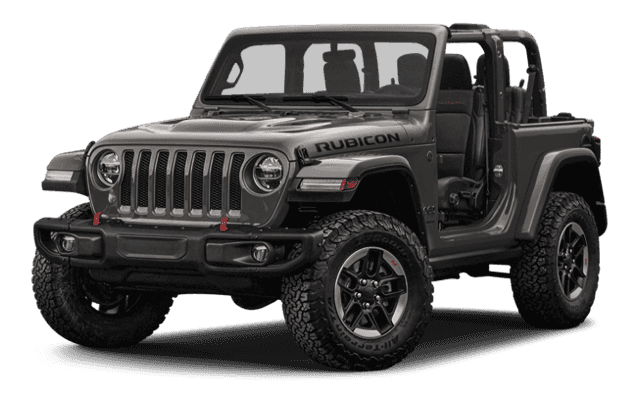 2018 Jeep Wrangler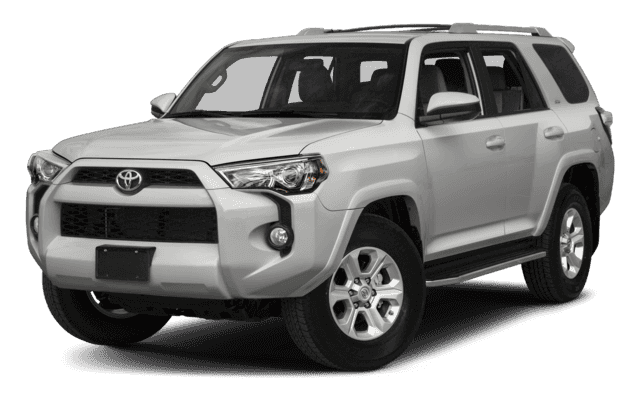 2019 Toyota 4Runner
2018 Jeep Wrangler vs. 2019 Toyota 4Runner
The 2018 Jeep Wrangler has been redesigned to make it even better at what it was already great at: going off-road and getting you back home to Nickerson in one piece. It's not the only SUV, though, and we've compared the 2018 Jeep Wrangler vs. the 2019 Toyota 4Runner to give you an idea of what makes the Wrangler a winner year after year.
Off-Road Performance
While both of these vehicles do technically offer 4×4 systems, Buhler drivers won't be fooled; even if the 4Runner has skid plates and locking differentials, it falls short in some key off-road areas when compared to a new Wrangler:
Ground Clearance: The Wrangler has 10.8 inches to the Toyota's 9.6 inches.
Off-Road Rock Rails: Standard on the Wrangler, unavailable on the 4Runner.
Full-time 4WD: Available on the Wrangler, unavailable on the Toyota.
Price and Efficiency
Now, features like the full-time 4WD and the electronically locking front and rear differentials — they aren't for everyone. And Jeep knows that not everyone who buys a Wrangler wants to max it out, providing a wealth of options and customizations. The 4Runner is priced markedly higher and might include features you don't even want or need:
2018 Jeep Wrangler models are priced starting at $27,945 (MSRP)
The 2019 Toyota 4Runner, on the other hand, has a base price of $34,910 (MSRP)
Find Your Off-Road SUV at Allen Samuels Chrysler Dodge Jeep Ram
Whether shopping for used SUVs or looking for a brand new one, it's tough to find a vehicle that can really go toe-to-toe with a Jeep. We have to admit that this Toyota came close, but we think it's clear who won in the 2018 Jeep Wrangler vs. 2019 Toyota 4Runner. Of course, you should put the Wrangler to the test and see for yourself (have you decided on a Wrangler JK or JL yet?)
Contact Allen Samuels Chrysler Dodge Jeep Ram to learn more about the Wrangler or schedule your test drive and see firsthand why so many Newton drivers come to Hutchinson when they want an SUV. For more, discover what it means to lift your Jeep Wrangler. And if you're in the market for a vehicle with even more utility, see how the RAM 1500 compares to the Ford F-150.