Top 5 Restaurants in Hutchinson, KS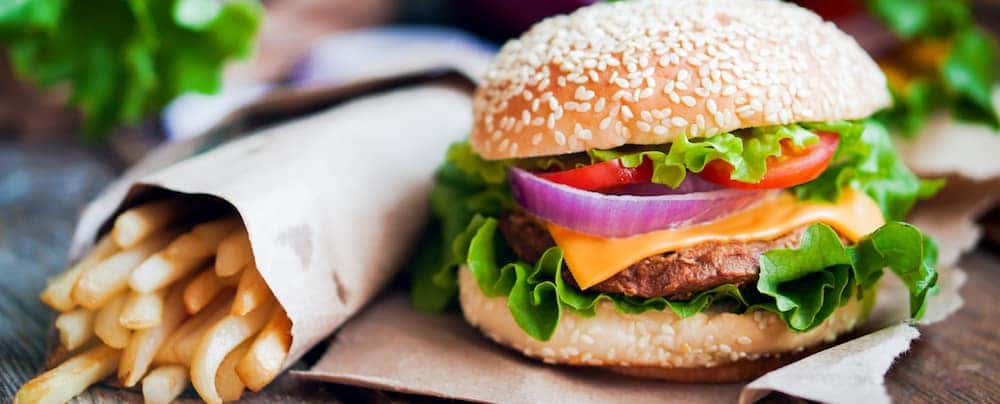 Looking for a new lunch or dinner spot in Hutchinson? Allen Samuels Chrysler Dodge Jeep Ram is here with some of our favorite restaurants in Hutchinson, KS. Whether these are your Top 5 or not, we think you'll agree that they're some of the best meals in town. And while you're in town, discover our city's history and take a look at our list of favorite water parks, summertime attractions, and five other favorite things to do in Hutchinson!
Roy's Hickory Pit BBQ
This family-owned barbecue joint has some of the best ribs and brisket in town, with sides you'll swear were made in your mom's kitchen. It's a small space, but we'd like to call it cozy. Family owned and operated since 1982, there's not a bad place to start on the menu — but if you're not sure, we recommend the beef brisket sandwich.
R-B Drive In
What Roy's Hickory Pit BBQ is to barbecue, R-B Drive In is to a good old burger and fries. While their menu overflows with choices — including plenty for kids who are picky eaters — we think it's tough to beat a good cheeseburger, an order of waffle fries, and a chocolate malt.
Skaets Steak Shop
Since 1949, Skaets Steak Shop has been a go-to diner for Hutchinson residents. The daily specials have us coming back more than we'd like to admit, and the menu is full of choices — the bone-in ham steak dinner and pork tenderloin sandwich are standards you won't want to miss.
Los Mariachis
Authentic Mexican dining at 309 N Main in Hutchinson, Los Mariachis is so low-key you won't find them online — except where people are praising them on social media. They've been around for about a year now and have already become a local favorite. They have a new special meal every day, but if you're interested in something on the menu, we recommend their fajitas.
Jillian's Italian Grill
If you're looking for somewhere a little nicer — maybe you want to celebrate a special event or treat yourself to some fine Italian dining — Jillian's Italian Grill is the place to go. With traditional and modern Italian dishes as well as a long list of wines (including monthly wine flights), we could go to Jillian's every week and have something new. The pan-seared diver scallops are fresh and are served alongside lobster, but we actually recommend the daily chef's feature.
More Activities in Hutchinson
Looking for some fun things to do in Hutchinson before or after going out to eat? Whether you're searching for something for the whole family, for a night out with friends, or even for a date night, there's a lot to enjoy around town. Take a look at some of our favorite things to do…

Contact Us Looking for a new lunch or dinner spot in Hutchinson? Allen Samuels Chrysler Dodge Jeep Ram is here with some of our favorite restaurants in Hutchinson, KS. Whether these are your Top 5 or not, we think you'll agree that they're some of the best meals in town. And while you're in town, discover our city's history and…
---