Car Maintenance Schedule

Bringing home a new car to Nickerson is always exciting. If you want to keep that car running like new, you may be wondering, "what is my car maintenance schedule?" You can follow our handy guide below to find the answer and to ensure you are keeping your car in tip-top shape. Schedule maintenance online or visit our service department in Hutchinson today!
Every Month
If you want to have the smoothest ride in Buhler, you will want to stick to a car maintenance schedule with monthly tasks including:
Check that interior and exterior lights are working correctly
Ensure windshield wiper fluid is full
Make sure the check engine light isn't on
Properly clean the interior and exterior
Perform tire pressure and tread checks
Every Three Months or 3,000 Miles
Our express lane service bay is dedicated to taking care of quick maintenance, with no appointment necessary! At this point in your car maintenance schedule you will want to check:
Engine oil and air filter
Fuel filter
All lights, inside and out
Tire pressure, tread, and wear
Automatic transmission, power steering, and wiper fluid levels
Belts, exhaust, and hoses
Every Six Months or 6,000 Miles
During this interval of your car maintenance schedule, you will include some additional tasks to keep your ride looking good and running great, these include:
Chassis lubrication
Windshield wipers
Polish your vehicle
Car battery and cables
Every 12 Months or 12,000 Miles
Once a year you will want to show your vehicle some TLC so you can continue to rule the streets in Newton. At this point check:
Coolant levels
Brake system
Steering and suspension
Transmission fluid levels
Why Follow a Car Maintenance Schedule?
Thanks to Allen Samuels Chrysler Dodge Jeep Ram, you don't have to worry about"what is your car maintenance schedule is anymore! Following our guide and working with our trained technicians can enable you to avoid breakdowns and major issues that can occur with irresponsible car ownership. Following a car maintenance schedule is the best way to preserve the health and value of your vehicle.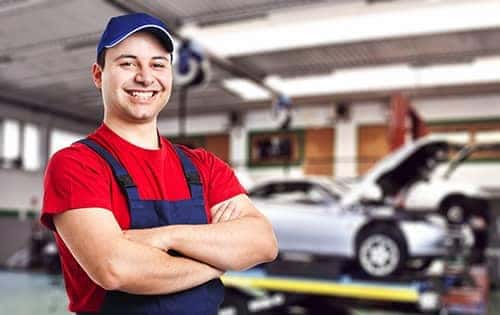 Visit Us at Allen Samuels Chrysler Dodge Jeep Ram for Vehicle Service
Following our guide will never leave you wondering what your car maintenance schedule is again. At Allen Samuels Chrysler Dodge Jeep Ram we can help you stick to your car maintenance schedule to keep your car running like new. We offer tons of service coupons and wheel balancing and wheel alignment services, ensuring you get quality service at an unbeatable price!