How Often to Change Your Spark Plugs


Our Nickerson customers like to keep their cars well maintained. That's smart. The better you maintain your car, the longer it will last. A major part of regular maintenance is changing your spark plugs. "When do I change my spark plugs," you ask? It's important to the helpful service technicians at Allen Samuels Chrysler Dodge Jeep Ram of Hutchinson to help you keep your car running in top shape. So, we've put together this handy guide below explaining how often to change spark plugs, and some other important facts. Need help with other service questions? We can answer what a timing belt is, or how to know when it's time to replace your brakes — and more — just reach out with your maintenance inquiries!
When Do I Change My Spark Plugs?
So, when do you change your spark plugs? Most Buhler area mechanics recommend changing your spark plugs every 20,000 to 40,000 miles. It depends on the make and model of your vehicle. You'll want to make sure to check your owner's manual for your manufacturer's recommendation on how often to change your spark plugs.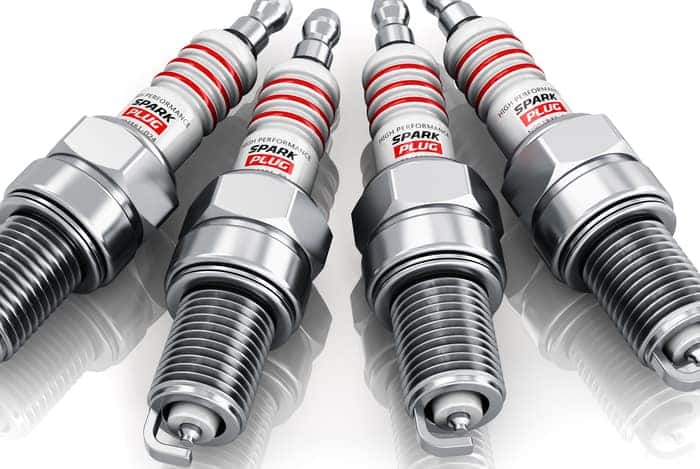 Why It's So Important to Change Sparks Regularly
Knowing how often to change your spark plugs ensures you can keep your car running the way it was designed to. Here's why you should change your spark plugs regularly:
Ensures top efficiency and performance
Prevents misfires
Keeps exhaust emissions low
Optimizes gas mileage
Enables cold starts in Winter
Helps to preserve the life of the catalytic converter
Signs Your Sparks Plugs Need to be Changed
Don't remember when you last had your spark plugs changed? It may be time if you're experiencing any of the following:
Slow or no start
Engine misfire
Engine is running rough
Rough idling
Poor acceleration
High fuel consumption
For more tips like how to jump-start a car, visit Allen Samuels Chrysler Dodge Jeep Ram.
Trust Our Service Experts to Take Care of Your Car
If you found this guide helpful, check out our otherservice tips and tricks. The knowledgeable service techs at Allen Samuels Chrysler Dodge Jeep Ram know how often to change spark plugs, as well as every other maintenance task. We treat your car with the tender loving care it deserves, and we get every single maintenance and service task done right the first time. We make it easy for you to get your car serviced. You can evenschedule an appointment online. So contact us today!
More from Allen Samuels Chrysler Dodge Jeep Ram
Ready to command attention on the roads of Nickerson? The new Dodge Charger will ensure that you get noticed for all the right reasons. After all, there's a vast array of 2023 Charger colors to choose from, and there is truly something for everyone. View New Charger InventoryManufacturer Information Bold hues stand…

Shopping around Nickerson for a lightning-fast, brand-new Dodge? You'll find that the 2023 Dodge Charger 0-60 MPH times are guaranteed to add an adrenaline boost to your daily commute. Not sure how fast the 2023 Dodge Charger is? We here at Allen Samuels Chrysler Dodge Jeep Ram have broken down the 2023 Dodge Charger SRT® Hellcat 0-60 time, the…

The legendary RAM 1500 pickup is the height of versatility, delivering all the power and half-ton strength you need for your light-duty work, yet it's comfortable and agile enough for your Nickerson commute. In fact, the 2023 RAM 1500 interior is designed with ultra-comfort, convenience, and safety in mind, packed with features that have…