Wheel Alignment vs. Wheel Balancing: What's the Difference?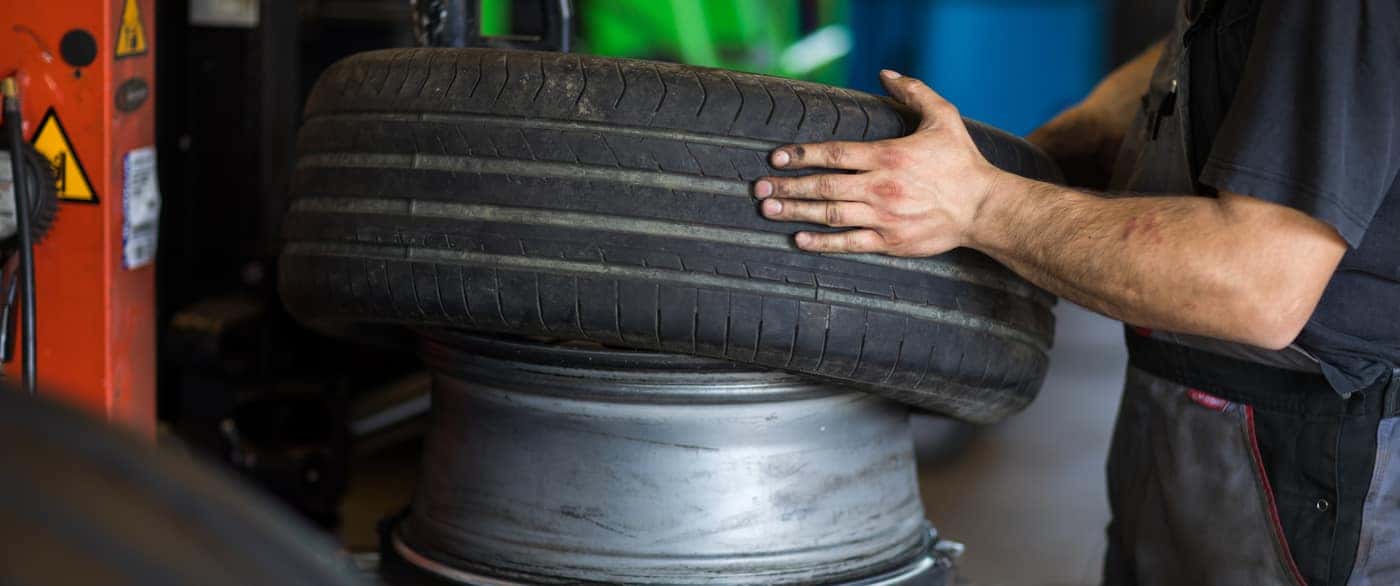 Proper vehicle maintenance is crucial to keeping you safe on Hutchinson roads— and wheels and tire services are no exception. Since your tires make constant contact with the road, they work very hard whether you're running into town or roadtripping far beyond Nickerson. When it comes to tire service, you may have wondered what's the difference between wheel alignment vs wheel balancing. Browse the following guide to learn what sets these two services apart and contact us when you're ready to schedule a maintenance appointment.
What is Wheel Balancing Service?
Wheel balancing addresses the issue of one or more wheels bearing more weight than the others. When your balance is optimal, all weight of the car is evenly distributed across your four tires. When your tires are off-balance, they will wear unevenly and your steering wheel may shake or vibrate. So, for a variety of reasons, balancing your wheels is imperative to your safety and a smooth ride around Buhler. We recommend that you have your wheels balanced in tandem with your regular tire rotations, which should be performed every 5,000 to 6,000 miles.
What is Wheel Alignment Service?
Wheel alignment, on the other hand, is a service in which one of our factory-trained technicians will ensure that all of your wheels are parallel to each other, yet perpendicular to the road. As you can imagine, a sign of misalignment (and thus the need for this service) is a car that pulls one way or another. This is a dangerous problem associated with misaligned wheels as it can cause you to drift into other lanes. If your car is pulling, or you have other steering problems, schedule service today.
Schedule Service at our Allen Samuels Chrysler Dodge Jeep Ram Tire Center
If you suspect your car may be in need of wheel alignment vs wheel balancing services, schedule a service appointment at our Allen Samuels Chrysler Dodge Jeep Ram service center and we'll have your vehicle running smoothly throughout Newton. For other car-care tips and maintenance advice, stop by our dealership today and be sure to browse our current service specials to save on your next trip in.
More from Allen Samuels Chrysler Dodge Jeep Ram
2022 RAM 2500 towing capacity is an astounding 20,000 pounds when properly equipped. This stunning amount of towing capacity goes beyond even professional grade, in many cases. Questions like "How much can the 2022 RAM 2500 tow?" and "What can the 2022 RAM 2500 tow?" are fine to ask of any other truck, but…

The Grand Cherokee is the perfect midsize crossover SUV for a large number of Nickerson and Buhler drivers, for a variety of different reasons. Enjoy exceptional power, off-road performance and capability, supreme comfort and spaciousness, stately good looks, and surprisingly good gas mileage to boot. How many miles per gallon does the 2022 Jeep…

The 2022 Jeep Grand Cherokee towing capacity is 7,200 pounds when properly equipped. Every 2022 Jeep Grand Cherokee offers more than enough power and torque to pull a significant load safely and easily, especially with the myriad of other towing features the Grand Cherokee can bring to bear. How much can a 2022 Jeep…