Why Is My Car Leaking Water?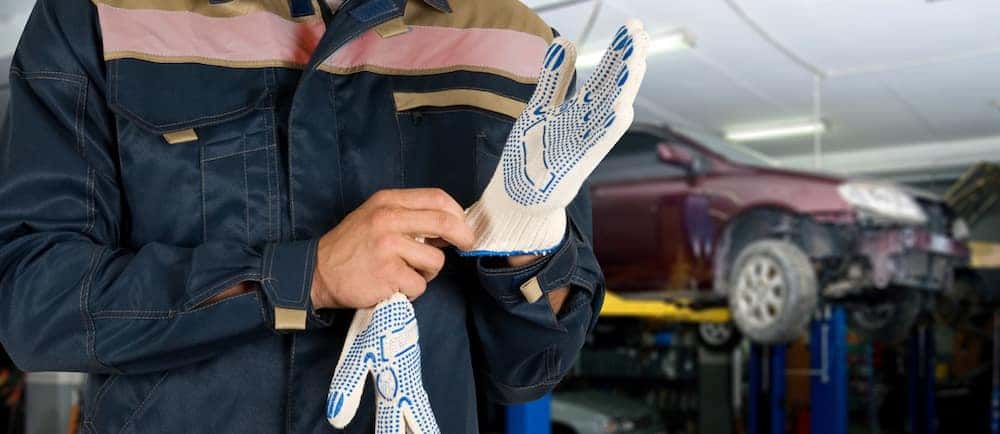 If your car is leaking water, it's usually not serious — as long as you're sure it's water!
The car's air conditioning system creates condensation whenever it's activated. It's normal to see small puddles of water near the back of the engine compartment.
In addition, water near the tailpipe is usually exhaust condensation, and that will go away after your muffler warms up.
However, there can be more serious issues associated with leaking fluids.
Feel free to stop by the service center at Allen Samuels Chrysler Dodge Jeep Ram near Nickerson for a quick inspection.
What Fluid Is Leaking From My Car?
If you place a sheet of paper under your vehicle and the leaking fluid isn't clear, it's not water. Follow this guide to find out what the problem is, then schedule service at Allen Samuels Chrysler Dodge Jeep Ram:
Red – Transmission Fluid or Power Steering Fluid
Orange – Transmission Fluid or Radiator Coolant
Yellow – Radiator Coolant
Green – Antifreeze from Water Pump, Hoses, or Radiator
Blue – Windshield Wiper Fluid
Dark Brown – Brake Fluid or Older Engine Oil
Light Brown – Newer Engine Oil or Gear Lubricant
Pink – Power Steering Fluid or Transmission Fluid
Identifying the Cause of Leaking Water
Water leaking from under car? Follow these steps to find where it's coming from.
Place a sheet of paper under the leak. If the fluid is something other than water, the color will show up in the paper. If it's blue, green, or yellow, it's probably coolant, not water.
If more than a small amount of water is coming from your exhaust, a blown gasket may be causing coolant to be burned along with the fuel. That will result in large amounts of water and white smoke coming out of the exhaust pipe.
While coolant is usually easy to spot due to its color, you can always check the level to make sure. If it's low, you'll want to bring your car to a certified service center quickly.
A leak could be coming from a cracked windshield wiper fluid reservoir. That can be caused by using water in your windshield wiper fluid. The water freezes in the reservoir, expanding and causing the plastic container to crack. You can tell it's windshield wiper fluid by its light blue or light green color. Wiper fluid leaks can usually be found by the front tires.
If the cause is anything other than condensation, it's worth visiting Allen Samuels Chrysler Dodge Jeep Ram near Nickerson.
Visit Allen Samuels Chrysler Dodge Jeep Ram in Hutchinson for Service
Allen Samuels Chrysler Dodge Jeep Ram is happy to help customers from Newton and beyond identify the source of any leaking fluids. While you're here, feel free to contact us with any questions, discover why tire rotations are important, check out our list of 10 maintenance things every driver should know, and remember to browse our service specials and see how easy it is to save on car care.
More Service Tips
It's important to change your oil regularly and maintain vehicle health, but how often should you change your oil? In the past, experts recommended oil changes every 3,000 miles, but advances in oil and engine technology have extended that interval to as much as 10,000 miles. You should always check your owner's manual, but most…

Schedule Service If your car is leaking water, it's usually not serious — as long as you're sure it's water! The car's air conditioning system creates condensation whenever it's activated. It's normal to see small puddles of water near the back of the engine compartment. In addition, water near the tailpipe is usually exhaust condensation,…